Melbourne Escorts Reviews
Read my Melbourne escorts reviews and testimonials to see what my clients say about the incredible services I provide.
*
TESTIMONIAL FROM L.E.O
Date published: March 18, 2020, at 7:18 pm
Charming, Intelligent, Friendly. Sassy.
A body dropped from the heavens.
A wonderful GFE.
Until next time. xo
*
TESTIMONIAL FROM J
Date published: July 16, 2020, at 6:47 pm
As beautiful as Isabelle is the most attractive thing about her is her personality. Isabelle is a really interesting, kind and beautiful person. It was my first time seeing an escort and I am so happy I got to meet Isabelle. Thank you, Isabelle, for an amazing evening.
*
TESTIMONIAL FROM JOHN
Date published: June 22, 2020, at 2:35 pm
I was fortunate to see Isabelle before the Covid-19 restrictions came into play as she toured our country town, she is young and fun and knows how to have a good time with a friendly, down to earth personality. Miss Grey has an awesome body and the hour-long booking went quick. I'd highly recommend her to any gentlemen looking for an enjoyable experience.
*
TESTIMONIAL FROM KIM LEO
Date published: May 29, 2020, at 2:28 pm
I went home, laid back on my bed, turned on relaxing music & closed my eyes.
Then I tried to reconstruct every moment I spent with Isabelle from start to end.
I know at first sight of her when she opened the door that an amazing time was stored for me.
I don't need to go in details to describe how she looks or how good her service is, she as her profile states & much much more than that.
Kim Leo
*
TESTIMONIAL FROM DAVID LEE
Date published: December 18, 2017, at 10:30 pm
Summary: A great experience. Genuine photos. Charming personality. Will return.
When I first saw her adverts last year - it seemed too good to be true. Those photos looked absolutely magnificent!! Surely this must be a mirage.
Anyhow I took the plunge. Messaged her. Communication was easy. But work got in the way. Then I decided to wait until a good review came up on Punters Planet or TNT2; it never did. Time passed. Eventually I came back to her ad and saw her video. I was impressed. Curiosity got the better of me and I made a booking to see her.
You know what I like? I like the excitement of being in the presence of a beautiful young lady. I feel alive when I push my hand up her thigh and she smiles.
I've been feeling a bit stressed lately. And this was my "me" time. And Isabelle fitted the prescription. I messaged her. Somehow the email didn't get through but she eventually messaged me back with an apology. Made the necessary arrangements. Meeting up with her was simple, easy and straightforward.
Upon meeting her for the first time, I had to do a double take. Wow, she looked fantastic. She was gorgeous. Her face reminded me of the Channel 7 Newsreader in Melbourne, Jacqueline Felgate.
Her body was like the pretty Penthouse pets I'd fantasize about. She reminded me of the beautiful slender blonde Playboy model Maria Miri Domark.
Miss Grey had an angelic slim slender model. I could imagine her on a Victoria Secret catwalk. She had beautiful proportions.
She had beautiful long legs a dancer would dream of. Slender elegant arms. And later on, I found to my delight, a perfectly small vagina too - shaped like a heart - perfection.
After the preliminaries, she changed to this stunning red lingerie, similar to the one in her video. I could easily have spent one hour just gazing at this.
I spent quite a bit of time just kissing her body. It was simply divine.
The lovemaking was gentle like the first time I made out with my girlfriend. Soft, slow, gentle, passionate.
We kissed many times. I was mesmerized with her beautiful blonde curly hair and her stunning slender body.
It made me so happy to cradle her in my arms and to make love to her.
A stunning courtesan. Well-groomed. To be honest I was a little bit in awe of her blonde nordic beauty.
My only regret is that I did not see her in 2016 when I first thought about seeing her.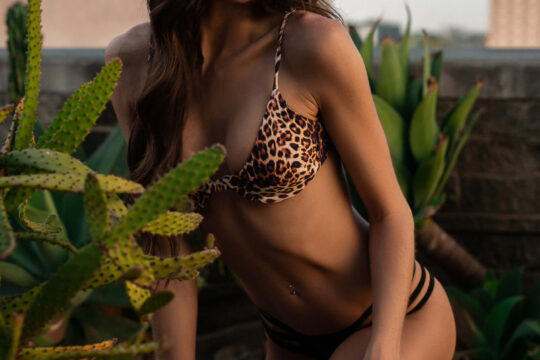 FAQ's
Frequently Asked Questions
Learn more about me during my recent FAQ's interview…