U
Unleash Your Passions
Let's get started - I can't wait to meet you!
My name is Isabelle Grey,
Why keep your carnal passions locked up within when you could share them with me and bring them to life?
I know what it's like to be the woman who lights a fire inside you, and you should not expect anything less when in my delightful-warm company.
One thing you will notice about me is that I turn heads wherever I go, yet the only mind I wish to linger in is yours.
Admire my elegantly classic combination of bright green eyes and long luscious hair. My petite womanly figure boasts luscious legs to wrap around your waist and pull you in tight. My velvety sun-kissed skin is soft to the touch, my divine lips conceal the taste you crave and will bring you to your knees.
Making sure your anxieties are at rest and your mind is put to ease is my first priority.
My favourite forte is sensual play — my sense of humour is sharp, yet sweet, I will keep you on your toes and dispel all off your worldly woes as soon as we lock eyes and meet.
Be warned, my playful nature does not stop here…
I love to tease, flirt and let the chemistry boil into overdrive between us!
No matter if you are seeking a charismatic companion, intimate international courtesan, a special seductress to visit solely by your interstate invitation or sensual night between silk sheets in Melbourne CBD - I am your perfect counterpart and partner to roam wild and explore.
Fantasies only become reality when shared. Let your desires light our path as I lead you on your next adventure.
Isabelle xox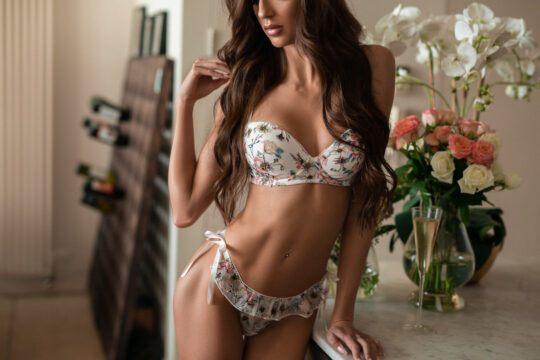 Request A Date
Send An Inquiry & Contact Me
Seeking a steamy rendevous with me? No worries! Please contact me via my contact form. Click the button for more information.